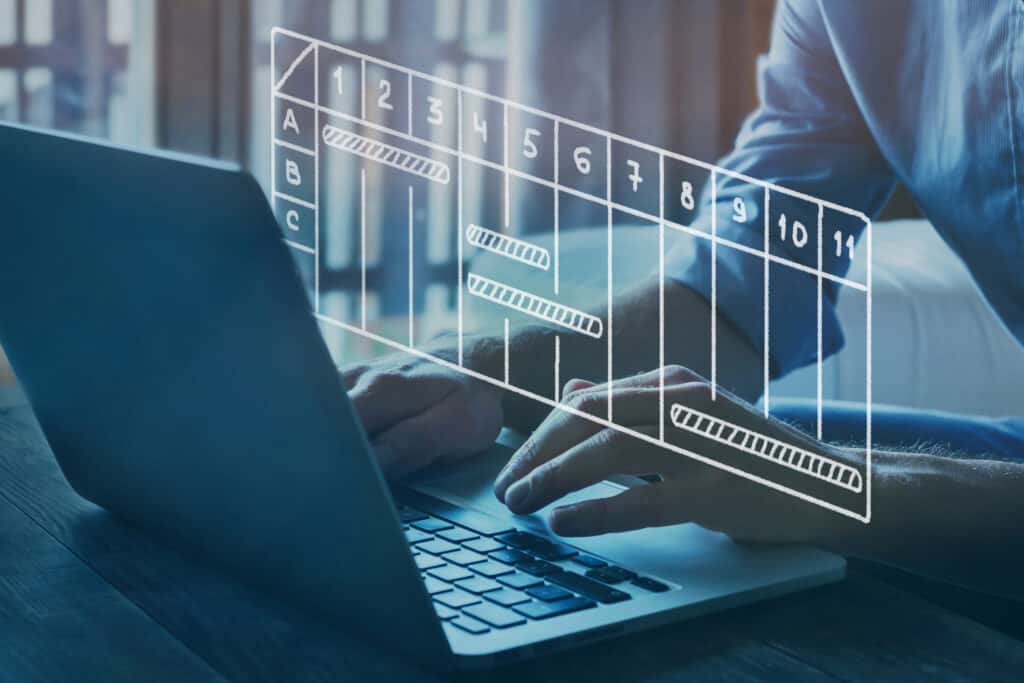 Many aspiring California real estate agents transition from other full-time careers, which means earning your California real estate license can take some careful time management and planning. 
If you want to make the switch but are wondering, "How long does it take to get a real estate license in California?", the answer depends on how much time you have to dedicate to your pre-licensing education. 
How Long Does It Take To Get Real Estate License?
The state of California requires at least 135 hours of pre-licensing education for you to qualify for the California real estate license exam. However, there are a few different ways to complete those hours based on:
How much time you have to dedicate to learning and studying

What kind of learner you are

Your budget for pre-licensing education
Fortunately, there's a gameplan to fit almost any schedule, learning style, or budget if you're set on earning your California real estate license.
Self-Paced Online Learning
If you're looking for the fastest way to get a California real estate license—especially while transitioning away from another full-time career, self-paced online learning may be the quickest route. 
With self-paced online learning, you're able to fit your learning and studying in whenever it works for you. You're able to work ahead or spend more time on certain courses if you need to. Plus, you have the freedom to map out your own timeline. 
Since the 135 required hours is non-negotiable, you can work backwards from there and consider your existing responsibilities while mapping out your completion plan.
For example, if you know you only have about ten hours per week to dedicate to learning and studying, you're looking at roughly thirteen weeks of pre-licensing education, or just over three months. 
On the other hand, if you have an open schedule and can dedicate twenty hours per week to studying for your California real estate license, then you'll finish your pre-licensing education in half the time. 
So, self-paced online learning is good for those who:
Want to work their

California real estate license

exam prep into their full-time work schedule

Like to work at their own pace and consider themselves "self-starters"

Want to complete their 135 hours without having to wait on scheduled in-person or livestream class times
At Allied, our self-paced online programs are a popular choice. 
In fact, we offer different types of self-paced online programs depending on your learning style and what you want to get out of the coursework.

Livestream Learning
Livestream learning, like online self-paced learning, is another quick and easy way to complete the hours required for your California real estate license exam. 
However, livestream learning does have set learning times much like in-person classes. The only difference is you can take these courses from home and don't have to spend time commuting to and from class. 
This option can be helpful for those who work another career with a traditional nine-to-five schedule, as livestream class times are typically in the evening.
At Allied, our livestream classes run from 6 p.m. until 9 p.m. PST on Monday, Tuesday, and Wednesday nights.
With these livestream sessions, it take three months to complete all 135 required hours, and they're a great choice for anyone who: 
Doesn't want to add time to their day commuting to classes

Needs or wants more accountability and real-time instruction

Prefers a set schedule for learning 
Bottom line? Livestream learning is perfect for anyone who wants the extra support while they learn while enjoying the flexibility of learning from home (or anywhere in the world). 
In-Person Learning
For those who choose in-person learning, the average student takes about five to six months to complete their 135 hours. 
Overall, it depends on how many in-person class sessions meet per week at the school you choose. 
With this option, there is less control over when and how you learn, and you'll need to factor in commuting time to each class session. 
In-person learning is ideal for those who: 
Learn better in person 

Have more time to dedicate to completing their pre-licensing education

Prefer a set schedule for learning
While this is becoming a less popular option among real estate students, it can be helpful for anyone who enjoys a traditional "school" setting.
Which Timeline Is Best for You?
If you're someone who wants to complete their California real estate license exam requirements quickly, you might be the perfect fit for self-paced online learning or livestream learning, which are both available at Allied Real Estate School.
We've helped over 350,000 real estate students get licensed, and no matter what online program you choose, you get unlimited access to our experienced staff of instructors.
To learn more, click here.