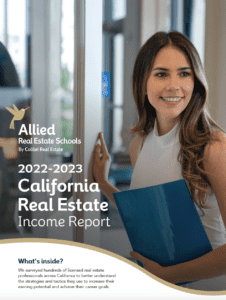 The latest California Real Estate Income Guide is now available featuring the latest income statistics from hundreds of licensed real estate professionals across California.
In November of 2021, we reached out to licensed real estate agents and brokers to better understand the tactics and strategies they use to increase their career satisfaction and earning potential. Luckily for Californians, they boast one of the highest average incomes and career satisfaction ratings of any state.
Want to know what contributes to such impressive numbers? Keep reading to find out some of the top findings from this year's report or download the entire report for free to get more in-depth insights into the state of the real estate profession in California.
Insight #1: Real estate income is on the rise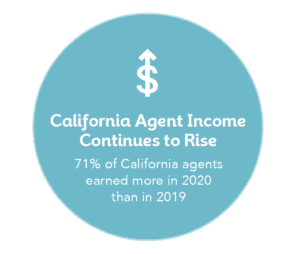 Despite an economic downturn due to the COVID-19 pandemic, 71% of California real estate agents reported earning more in 2020 than they did in 2019 with an average income of $230,806 for full-time agents.
One of the great things about real estate is that oftentimes you get out what you put in. Whereas with salaried jobs you will earn a set amount each year, with real estate the income potential is unlimited. Download the guide to find tips and tricks to increase your income potential.
Insight #2: Agents are happy with their brokerage
One of the biggest questions new or aspiring real estate agents have is how to choose a brokerage. And it's an important decision to make since having a supportive brokerage when you're a newly-licensed real estate agent can oftentimes be critical to your success. Luckily, the vast majority of real estate agents are happy with their brokerage with 72% of agents reporting being satisfied with their brokerage and only 15% planning to switch brokerages in the next year or two.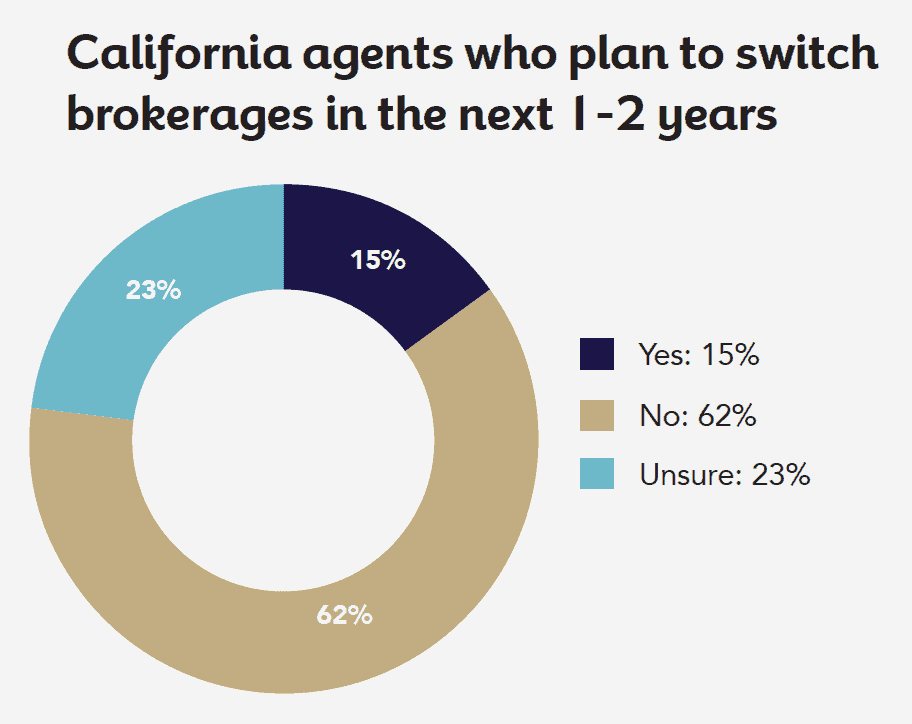 Insight #3: It pays to specialize
Similar to last year's results, this year's results clearly show that specializing in a niche is key to earning more income. This year, the most profitable niche was eco-friendly properties with an average annual income of $791,364, followed by foreign investment and luxury homes.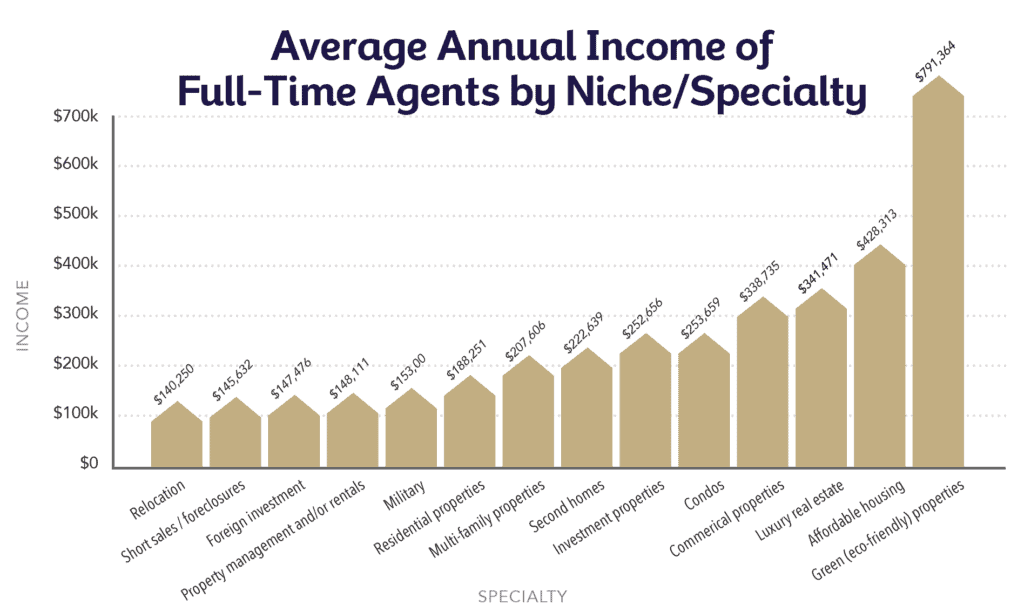 Insight #4: Real estate agents are optimistic about the future
This year, 75% of survey participants reported feeling optimistic about their future in real estate. Unsurprisingly, not many agents reported that they were planning on retiring anytime soon. In fact, only 16% of agents planned on retiring in the next five years. The great thing about real estate is that you can reduce the number of hours you work per week to fit your lifestyle and income goals. While it's true that reducing the number of hours worked per week typically equates to reduced income, you can still earn a sizeable living as a part-time or semi-retired agent. (Download the guide for full insights).