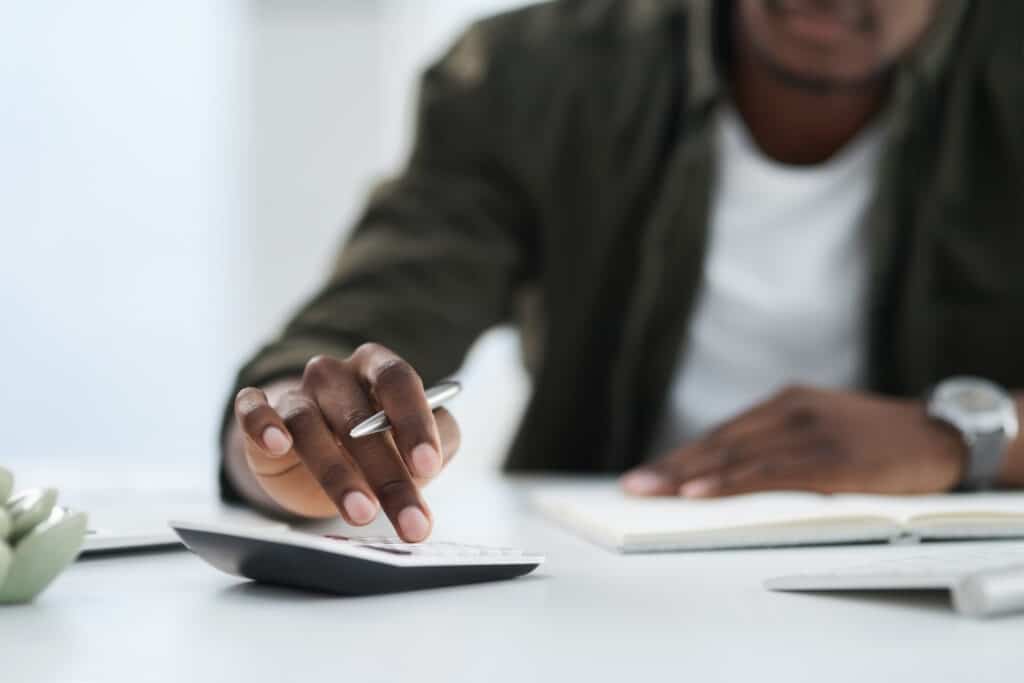 The average real estate agent income in California for a full-time agent is over $80k per year. But what about part-time real estate agents?
People often choose a career in real estate based on its flexibility and its limitless opportunity for income. Unsurprisingly, many real estate agents choose to work part-time in real estate, especially when they're just starting out.
In fact, starting your career as a part-time real estate agent is a great route if you don't feel financially ready to fully transition into owning your own business, or if you have family responsibilities and want to have more flexibility in your day-to-day schedule.
At the same time, is a part-time real estate career really worth it to earn your license and keep it current?
Here are some answers.
What Are the a Typical Daily Schedule For Realtors?
Typically, real estate agents don't work set hours, which is a draw for most people considering a real estate career in the first place. It's also why a part-time real estate career is an attractive option for some new agents.
However, most real estate agents do work "full-time," which means they work close to forty hours per week or more.
Keep in mind, not all of this time is spent showing homes or closing deals. Successful real estate agents — both full-time and part-time — often schedule time for things like prospecting, lead generation, and nurturing their existing leads and clients.
There's also marketing and advertising, which can take another chunk of time out of any agent's workday.
As you might imagine, part-time real estate agents will need to work these essential parts of the job into their schedule, too.
That's why most part-time real estate agents tend to work roughly 20-30 hours per week, with very few working less than 20 hours.
Free Report: Download our free California Real Estate Income Report for more tips and insights on how to maximize your earning potential.
How Much Does A Part Time Real Estate Agent Make in California?
Overall, the average real estate agent income for part-time agents in California sits at around $30k per year.
However, there are many factors that make up a part-time real estate salary.
Factors like:
How many hours you work

Which California city you're working in

Your market expertise

The amount of time you can dedicate to networking and marketing

Your efforts to nurture your leads and circle of influence
And plenty of others.
What's more, last year we conducted a survey on how much you can make as a real estate agent based on the hours you put in, and the results were telling.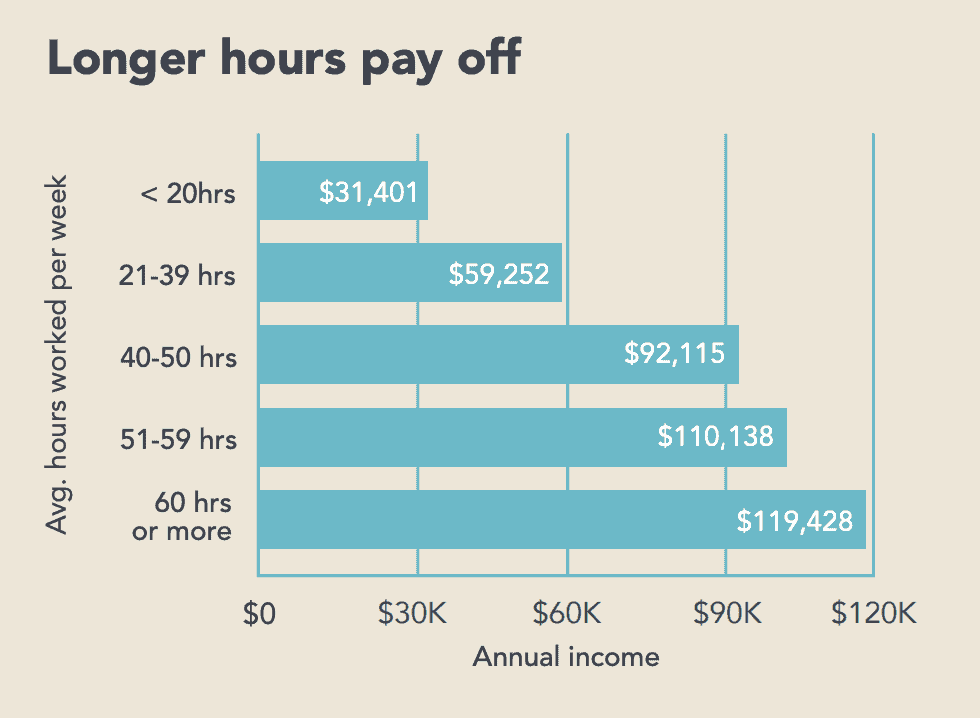 Based on the survey, the more hours real estate agents worked per week, the more their income rose. 
While it's not a rule that more hours equals more income, it certainly seems to factor into what one can expect to earn.

For instance, their survey showed working up to 21 hours per week yielded an average real estate agent income of $31k. And when agents worked just another 8 hours per week? That number nearly doubled.
So instead of asking, "How much do new real estate agents make?" or "How much does a real estate agent make per month?", it seems the real question is how many hours you're willing to put into a part-time real estate career.
In other words, the average real estate agent income for part-time real estate agents is largely dependent on the individual.
How to Know If a Part-Time Real Estate Career Is For You
Whether or not you can live on a part-time real estate salary depends on your current living expenses and what you expect out of your career overall.
If you're simply looking to supplement another income with your income from a part-time real estate career, it's likely you could live off a part-time real estate income.
However, if you're looking to earn full-time pay from part-time work, it's not impossible, but highly unlikely. Even though commission and property value are high in California, so are living expenses. So if you're living full-time in California, it may be difficult to live solely on what you make from working just part-time in real estate.
One caveat?
The further you progress in your career, if you continue to learn and position yourself as an expert, you may be able to work less hours and still earn a great living from real estate. Plenty of seasoned real estate professionals choose to hire assistants, transition into only taking listings rather than working with buyers, and spend less time prospecting.