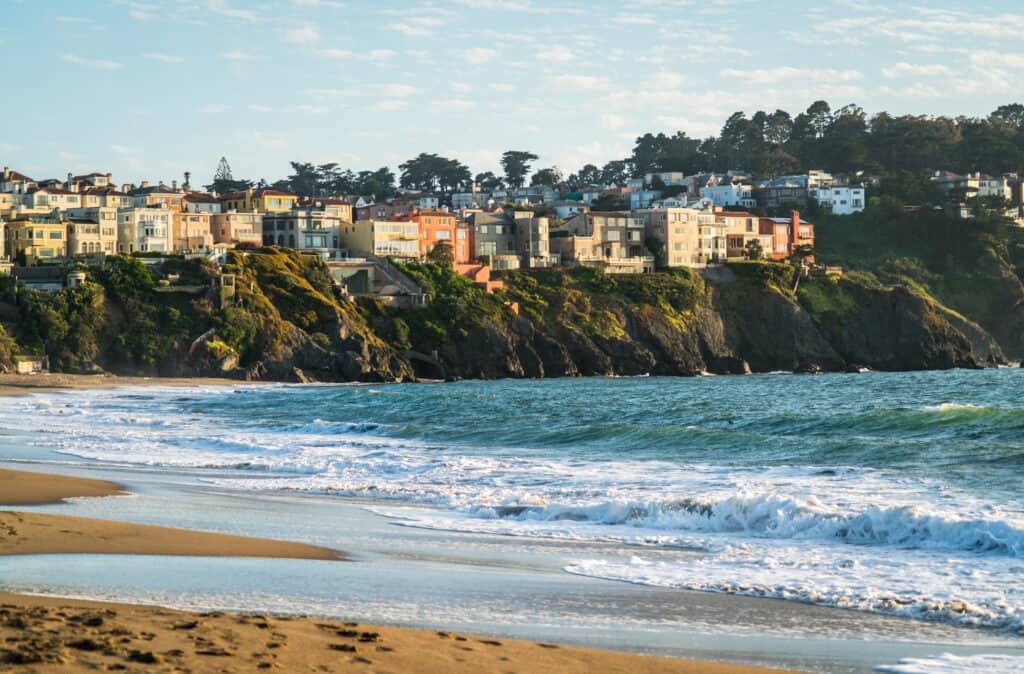 Not sure how to get a real estate license in California—or if it's even a safe career option given COVID-19? 
Luckily, California real estate agents are essential now more than ever. Here's why:
Overall, California Is a Seller's Market In 2021
Despite ups and downs in 2020, the California real estate market remains strong. Specifically, sellers are walking away from the negotiating table with higher asking prices because of low inventory and high demand. 
Naturally, all the movement happening in the market creates a huge need for qualified California real estate agents, for both buyers and sellers.
However, for those wanting to focus on listings, a seller's market is the perfect time. Since higher demand is driving higher property prices, licensed California real estate agents get to enjoy higher commissions, too. 
So, if you're looking for the quickest way to get your real estate license in California so you can cash in on this opportunity, consider accelerating the process with online pre-licensing courses through an accredited school like Allied. 
If you start now, you can easily get your real estate license in California within a year. In fact, most students complete their pre-licensing education with Allied in just three to six months.
For more information on how to get a real estate license in California, visit our Definitive Guide to Getting Your California Real Estate License.

Buyers Are Getting Serious About Where They Want to Live
After nearly a year of California's COVID-19 "Stay At Home" orders, California residents are paying more attention to their homes.

Some realized they didn't have enough space for working or going to school at home, others decided they wanted to be closer to nature or major cities.

But overall, many Californians decided to make how they feel about their living space a priority, which means buyer's agents were—and still are—more essential than ever. 
Another good reason to find out how to get your real estate license in California, wouldn't you agree?
There's Always a Need For Real Estate Market Expertise
Overall, California is home to 39.51 million residents and growing, which means there is always a need for more licensed California real estate agents. 
Although the market is competitive, California's higher property values make a career in real estate a viable option to accumulate wealth and even break into the luxury real estate market as you grow. 
So from here, if you're wondering how to become a licensed real estate agent in California, there are a few steps to keep in mind.
#1: First, you'll want to take a look at the CA DRE license requirements. The California Department of Real Estate sets the standards for becoming a real estate agent in California, so before you start looking at schools to complete your pre-licensing education, be sure you meet the CA DRE's requirements.
#2: The California real estate exam application requires applicants to have completed 135 hours of approved pre-licensing education. To do this, you'll need to find an accredited real estate school like Allied to complete your pre-licensing education. To find out more about our pre-licensing courses, click here.
#3: After completing your pre-licensing education, you'll need to pass your exam with 70% or higher. If you study with Allied, we make sure you pass the first time, or else you don't pay for your pre-licensing courses. We're able to back this guarantee with confidence since our students consistently achieve high pass rates.
#4: Once you've passed, you'll need a sponsoring broker or brokerage to work under. Your broker or brokerage will be your "home base" for all things real estate once you're in the field, which means you'll share some of your commission with them, receive their training, and leverage their connections and reputation in your community.
#5: Start selling! After you've passed your exam and found a brokerage or broker, you get to go out into the field and start your career as a licensed California real estate agent.