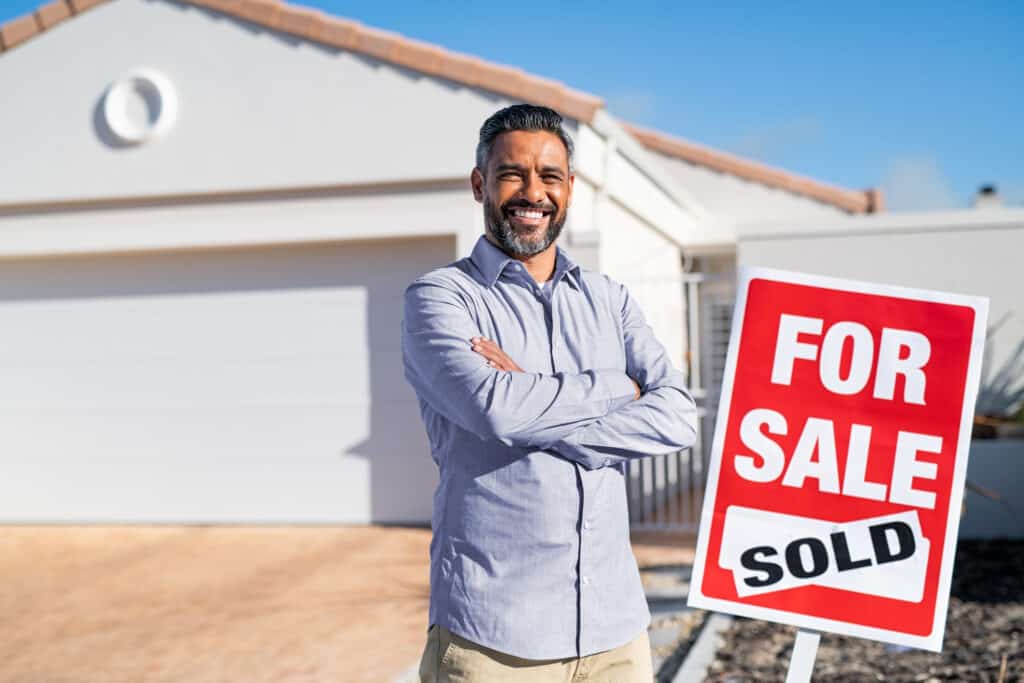 Hungry for real estate success? If so, you're probably wondering, what makes a good real estate agent?
And, you're right to wonder.
When you're considered a "good" agent, you often earn a higher average real estate agent income, enjoy your work more, and have the luxury of letting clients come to you more than you have to prospect for them.
Who wouldn't want that?
The thing is, getting "good" and earning that higher average real estate agent income takes some extra effort.
That effort often looks like…
Investing in continued learning, even outside of continuing education

Receiving coaching or mentorship

Dedicating time each day to personal and professional development
And of course, staying current on the trends in your market and how you can act in the best interest of your clients.
Still with us?
If so, then you're probably not far from the success you're looking for. To help you on your way, here are a few tips:
Put Your Client Relationships First
Yes, it's exciting to earn a higher average real estate agent income and have more flexibility in your schedule as you start to earn more listings and progress in your career.
However, those are byproducts of being "good" at your job. And in real estate, being "good" at your job means you're great at putting your clients first.
What does that look like?
Put simply, it looks like listening. Many real estate agents make the mistake of selling themselves and finding out "what's in it for them" before letting their prospects or clients feel heard.
Ultimately, clients want someone who will listen to their needs and help them get those needs met. It's the foundation of successful client relationships, and successful client relationships are the foundation of what makes a good real estate agent.

In fact, the answer to almost any question about salary, sales, and success in real estate boils down to how well you're able to connect with and serve your clients.
That means common questions like:
"Can you make good money as a real estate agent?"
"How much does the average real estate agent make in their first year?"
Or even…
How many houses do real estate agents sell every year?
Are really better posed as, 
How willing are you to put your clients first?
If clients can feel you have their best interests in mind, it's almost impossible to fail. This is what creates referrals, great reviews, and all the other important pieces behind earning a higher average real estate agent income than other agents.
Invest In Continuing Education
In real estate, there are two types of continuing education. One is the state's required continuing education you need to keep your license current, and the other comes from "real-life" learning.
The "real-life" learning comes from attending workshops, seminars, coaching, and reading up on how to improve your skills.
However, these don't have to be mutually exclusive. Allied Real Estate School offers a CE Plus package that includes both required continuing education and coaching, and other resources to save agents both time and money on their way to real estate success.
No matter how you choose to stay on top of your continuing education, making that regular investment is almost directly correlated to earning a higher average real estate agent income.
In fact, real estate agents who are considered "good" — in other words, top producers — will tell you they work their required and "real-life" continuing education into their schedule. They consider it part of their job, not just a task to check off their to-do list.
Fine-Tune Your Marketing Skills
Great real estate agents are often great marketers. With so many do-it-yourself resources available to clients these days, many are solely looking for real estate agents who can take care of the marketing part of their sale.
Similarly, if you want to be a "good" agent, then be prepared to spend a little more money on marketing your listings. Often, this is the biggest difference between successful real estate agents and those who are just skating by.