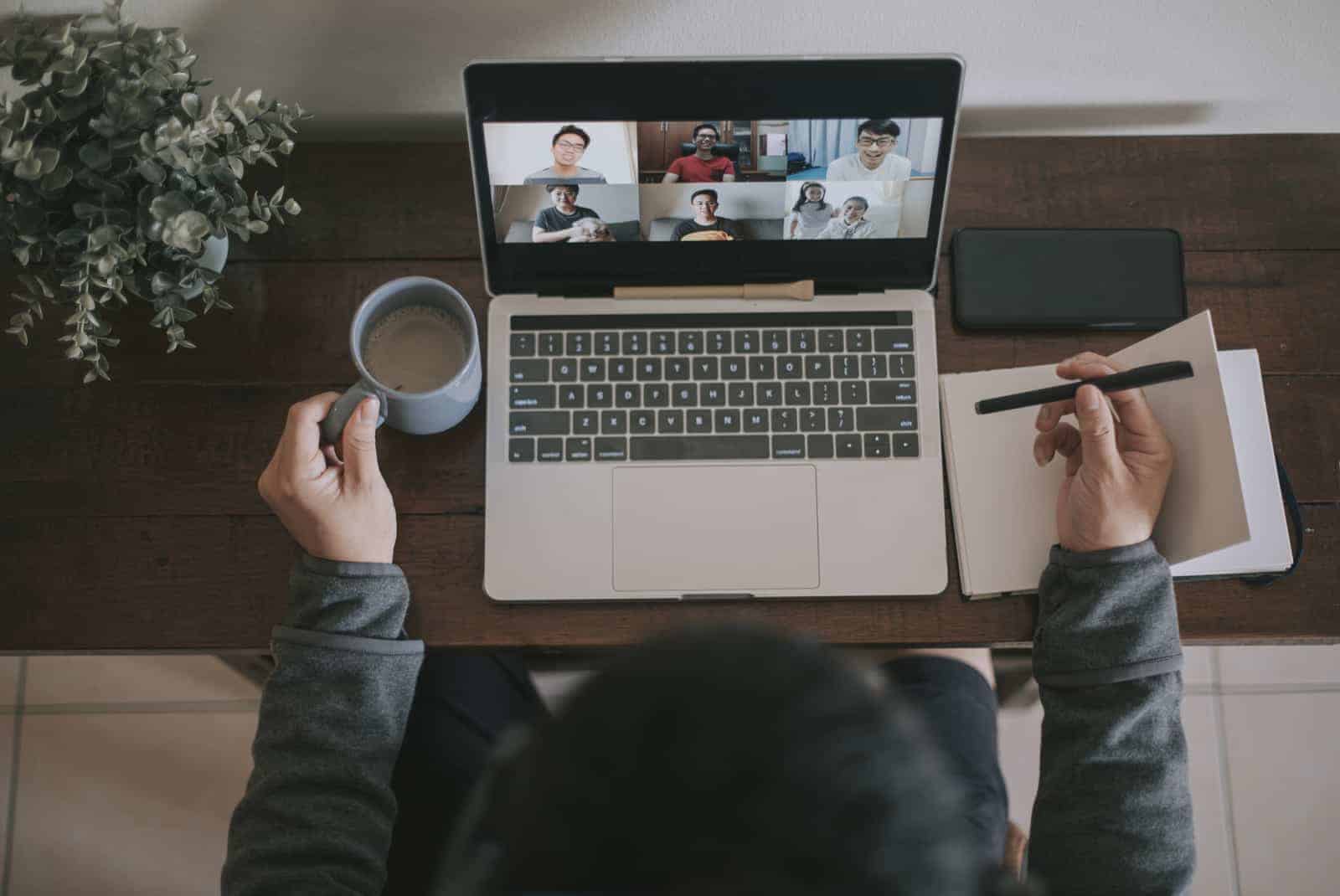 It's an understatement to say that the world of real estate is changing quickly. With online tools, education, and even prospecting becoming the norm, the real estate game is markedly different than it was just a decade ago.
The good news is, many of these changes are for the better, and it's never been easier to start your real estate career or achieve the freedom and flexibility that most aspiring real estate agents crave.
One recent change revolutionizing the real estate world? The ability to work for an online real estate brokerage.
An online real estate brokerage operates similarly to your local broker in that they sponsor real estate agents, often providing them with leads and training — but they don't provide a brick and mortar office.
Naturally, there are some pros and cons to this model that you might want to think about before you get excited about the ability to work from anywhere (which, of course, is one of the most appealing aspects of this new model).

Here's what to consider when you're thinking about how to choose a brokerage to work for, and if you're wondering whether an online real estate brokerage is right for you.
Pro #1: Working For an Online Real Estate Brokerage Gives You More Flexibility
If you've been stuck on how to choose a brokerage to work for because you were hoping for a more "entrepreneurial" experience, an online real estate brokerage might be the best fit for you.
With the ability to work from anywhere in the world without worrying about showing up to an office, this is a great option for self-driven real estate agents who are also parents, are starting in real estate part-time, or simply want the ability to travel or work without having to worry about commuting to an office every day.
Pro #2: Online Real Estate Brokerages Often Offer More Competitive Commission Splits
Many people decide how to choose a brokerage to work for based on commission splits alone, and if that's the most important factor for you, you may want to take a look at an online real estate brokerage.
Because online real estate brokerages don't have the same overhead as a brick and mortar brokerage (such as rent, utilities, property taxes, etc.), they have more capital to share with their agents.
Pro #3: It's More Common For Online Brokerages to Offer a Salary and Benefits
Again, because online real estate brokerages have less overhead than, say, big real estate companies running hundreds of brick and mortar offices across the country, they have the ability to offer steady pay and benefits.
And, since instability is a common fear for new and aspiring real estate agents, this could be the deciding factor on whether or not some people even break into real estate in the first place.
Bottom line? For those who want a more traditional pay rate and benefits, an online real estate brokerage could be their best option.
Free Guide: Learn how to increase your earning potential with this free California Real Estate Income Guide.
Con #1: There's Less In-Person Training and Networking (Or None At All)
Another important factor when deciding how to choose a real estate brokerage to work for? Training and networking.
As a new real estate agent, networking and training are critical to your success, and while online real estate brokerages often provide training and networking, they may not offer in-person events to really connect with colleagues.
This doesn't mean you won't have these experiences, but you may have to put in a little extra effort to join some in-person networks, mastermind groups, and training programs.
Con #2: You May Not Receive As Many "Done-For-You" Services
Unlike real estate companies that operate out of an office and offer in-person services like listing photography or even transaction coordination, it's less common to find those services in an online real estate brokerage.
Again, that means you may have to do some extra legwork to find people or companies to outsource to for help, which may require a bigger budget.
However, when you're deciding how to choose a real estate brokerage to work for, it's important to ask what types of services your prospective brokerage does offer rather than assuming.
Key Takeaways
While an online real estate brokerage isn't for everyone, it's a great way to earn more money and freedom if you're confident in your ability to stay engaged in your work without outside help.
Overall, it's important to take stock of how you work, what your goals are, and what you want your life and career to look like.
Want a Quicker and Easier Way to Stay On Top of Your Continuing Education?
Allied Real Estate School offers all the continuing education you need online to keep your California Real Estate license active, and all the support you need to complete it quickly and easily.